Building Boys Bulletin 12-31-19
Say good-bye to 2019 & hello to 2020!
Beginning January 6, weekly Building Boys Bulletins will only be sent to paid subscribers. Subscribe before January 3 & save 20%
Ten years ago, my boys were 3, 6, 9 and 12. Their father had moved out just a few months prior; our lives were full of pain and uncertainty.
Today, my boys are 13, 16, 19 and 22. They are wonderful, thoughtful young men (who, yes, still say a lot of inappropriate things).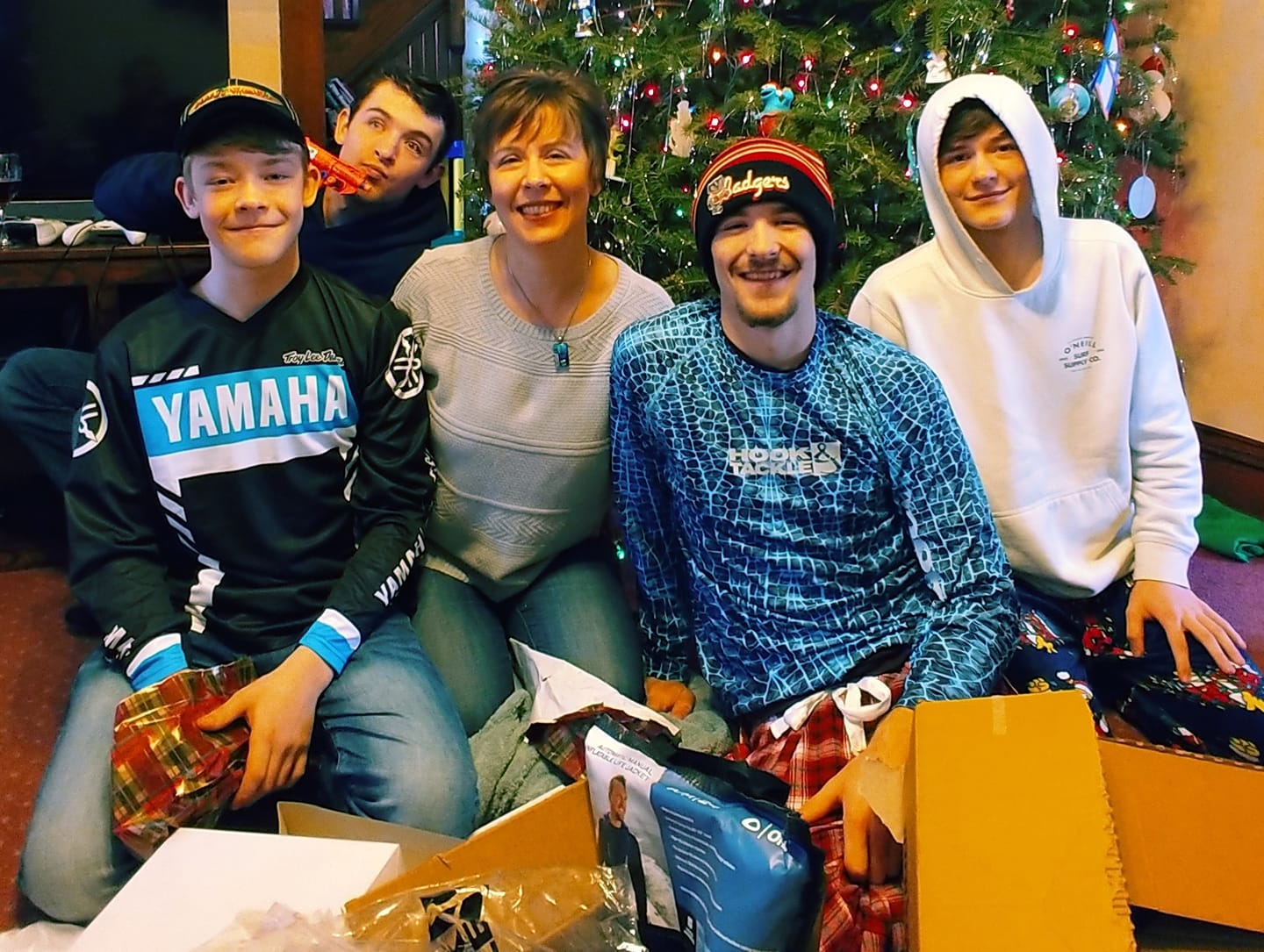 I don't share this story to brag; I share it to inspire. Ten years ago, I truly didn't know how we'd survive. I didn't know how I could manage the economics of single parenthood, or how I'd heal my heart, much less help my boys. I also struggled with all all of the regular challenges of parenting: Bickering. Fighting. School. Bedtime. My oldest was creeping into teenager-dom, and I had no idea how to handle his mercurial moods.
We survived. No, we did better than that: We're thriving.
Did I do everything right along the way? Absolutely not. Parenting — hell: life — is a trial-and-error experience. But I got up every day and tried. I read. I learned. I listened.
I kept the lines of communication open and respected my boys' wishes and desires. Whenever possible, I helped them achieve their goals, even when that meant turning over 2/3 of my garage (1/3 now houses a boat & fishing equipment; another 1/3 is lawnmowers and tools and machines).
As we head into a new decade, I suggest you adopt one (or more) of these Resolutions for People Who Care About Boys. Devoting time and effort to understanding your boys will pay dividends. I promise. It might not seem like it in the moment, but over the years, your effort adds up.
I promise.
In the News
Highlights:
"It felt nearly impermissible to be understood as a man (or at least someone who would grow up to be a man) and fail to adequately perform the necessary dance of posturing by threatening other boys who had encroached on your territory, or ceasing all conversation to gaze at a passing woman."

"We boys… do not get to carry a childhood innocence with us to our graves (or, more accurately, the graves of those who meet our masculine ire); we do not get to be and remain innocent, especially since some of us of a darker hue do not get to reap the privileges of youthful innocence to begin with."
It's Not Enough to Teach Kids How to be Independent If We Don't Let Them But It Into Practice
Highlights:
"…kids are capable of independent thought. It's not weird for a kid to know what she wants. Adults need to make it a priority to listen."

"Yes, it's important to teach kids how to be independent and to advocate for themselves, but it's just as important to back that message up with an open ear. It's not enough to encourage independence — you also have to let kids put it into practice."
Love and Anger: The Drama of Disciplining a Toddler
Highlights:
"When Raffi had turned two, someone told us that the truly difficult part was just beginning. It was hard to believe. We had finally emerged from two years of Raffi screaming, crying, shitting, and trying to eat various things off the ground. How could it get anything but better?"

"But I also thought, Raffi is going to go out into a world filled with boys raised by fathers like these. Both were training their boys to be aggressive. One father wanted his boy to toughen up and not complain. The other wanted his boy to learn to take whatever it was he wanted."

"It would almost have been easier to deal with his misbehavior if it didn't alternate so consistently with moments of warmth, cuddliness, generosity ('Dada, here is a cozy blanket that you can borrow from me'), and unbelievable cuteness."

"…there was something else in there as well: the empathetic description of the child as going through a turbulent and troubled period. This was new to me, this idea of Raffi not as a problem to be solved but as a person going through difficulty…"
Progressive Gender Views Among Teen Boys Could Protect Against Violence
Highlights:
The subhead of this article – "Teenage boys who witness violence are also likely to perpetrate it." – seems obvious. It's also why we need to work hard to create safe, loving environments for all children.

"Boys who witnessed their peers engaging in two or more verbally, physically or sexually abusive behaviors -- such as making disrespectful comments about a girl's body or makeup -- were two to five times more likely to engage in violent behaviors themselves."
Most-Read Opinion Columns of 2019
2 of the the top 10 most-read USA Today columns this year dealt directly with boys & men:
ON BOYS Podcast
Best of 2019 — a round-up of our most popular (and favorite) posts
On Building Boys
Remember: Subscribe now so you won't miss a week of Building Boys Bulletin! Go to https://buildingboys.substack.com/dcf1b880 and subscribe by Jan. 3 to save 20%
Here's to building boys!
Jennifer