Building Boys Bulletin 3-16-20
Special coronavirus edition
No time, no time
Too much to do
That was my constant cry…
That's part of a prayer I learned as a student in Catholic school. Those words are also pretty much the mantra of every modern parent.
I'd forgotten those words until they popped, unbidden, into my head about a year ago. They're on my mind again today because, well, no time is likely NOT currently your problem.
Thanks to (legitimate) concerns about the spread of the novel coronavirus, COVID-19, almost everything is shut down.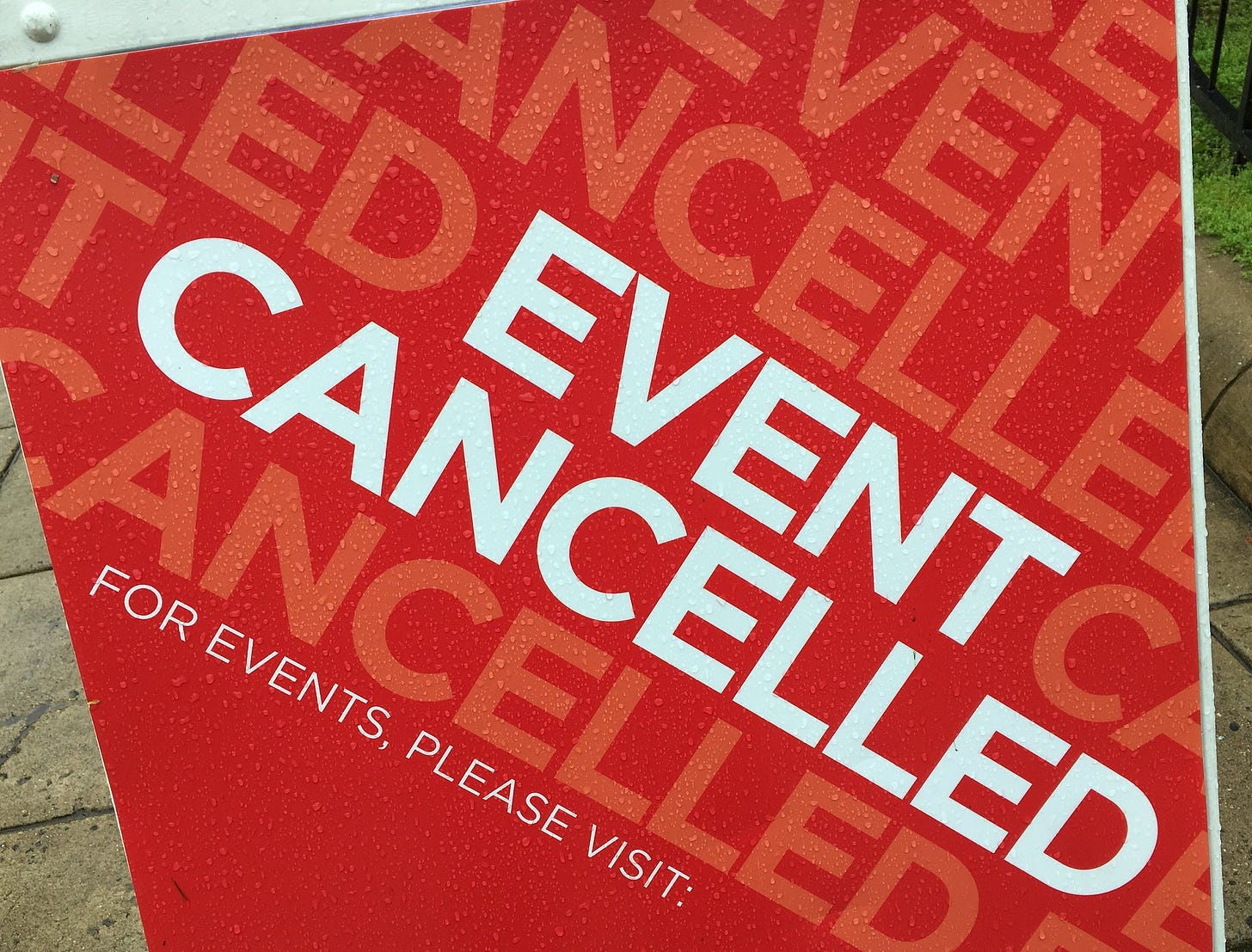 Most of the activities that typically fill your calendar have been erased. You're likely looking at long blocks of time at home with your family…
…and you're likely freaking out.
A lot of parents I know are worried about how they're survive weeks at home with their children, especially if they (the parents) also have to work from home and the kids need to do school at home.
Those are legit concerns — there's a reason every single group for work-from-home parents includes questions such as, "How do you get work done with kids at home?!?"
Push that question out of your head for a moment.
Pause.
Close your eyes and relish the realization that there's almost nothing you have to do in the next few weeks. You don't have to drive your son to practice or attend games. You don't have to grab dinner at the drive thru because there's simply no time to cook.
Your calendar has been wiped clean, and that, my friends, is an opportunity.
A lot of people are going to tell you to create some structure and routine and stick to it. That's reasonable advice, but I don't want you to worry about that right now.
Instead, I want you to think about, what were all those things I wanted to do but was "too busy" to pursue?
Now is the perfect time to connect with your kids — to play games, build forts and veg out. It's the perfect time to cook — and to teach your kids how to cook. It's a great time to watch movies you've long wanted to see, to discover new podcasts and books and tackle some long-pushed aside home organizing or improvement.
I know: this isn't simply an extended spring break. You may still have to work and at some point, your kids will likely have to do some school work.
That was my reality for the 7 1/2 years I homeschooled while also working as a freelance writer. And my advice to you is this: Lower your expectations.
We are all going to be in survival mode for awhile. We're stressed and grappling with a ton of uncertainty. So, focus first and foremost on your (and your family's emotional well-being. Prioritize relationship building and don't worry if your kids don't pour their heart and soul into online assignments. Remember: learning how to learn — how to find, evaluate, process and use information — is far important than memorizing specific facts or learning certain skills, so embrace everyday learning opportunities.
When stress levels rise, take a few breaths or take a break. Step away as needed. Refocus on what's important: your well-being and the health and well-being of your family.
You have my permission to ignore everything else.
Here's to building boys!
Jennifer
HELPFUL RESOURCES FOR HUNKERING DOWN WITH BOYS
11 Tips for Surviving — and Thriving — with Boys in the House
Emergency Homeschooling: How to Keep Your Kids Learning & Your Sanity Intact During a Long School Shutdown
4 Ways to Make Your Home Movement Friendly
Homeschooling Tweens & Teens During Coronavirus Closings
Fortnite is Not a Waste of Time
RELIABLE INFORMATION ABOUT CORONAVIRUS
Centers for Disease Control and Prevention